Früebüel research station
From a military prison to a research station
Shaped by the food shortages of the war and post-war years, intensive animal husbandry was long the focus of the Früebüel farm. ETH Zurich took over operations in 1989, heralding the start of a new era with more extensive use of the land more extensively and and the implementation of ecological compensation measures.
During the First and Second World Wars, the Walchwiler Berg saw enormous amounts of peat be extracted. Peat extraction in Eigenried (to the north of Früebüel) was of strategic importance, ensuring general energy supply, and, by extension, industrial operations. The peat was brought down into the valley by cable car and transported across the whole of Switzerland from there.
Intensive use by the military
In the Second World War, the Swiss Confederation purchased the land in Früebüel from the Walchwil corporation to construct a military prison, which was operational from 1943 to 1988. In this period, the agricultural areas saw intensive use, with the goal of contributing to a secure food supply. Alongside intensive fodder farming, the fertile soil was also used for arable crops.
A modern research site
After ETH Zurich took over operations in 1989, it constructed a research enterprise that aligned with what researchers needed. Arable cultivation was stopped and the management of the land was adapted to suit the mountainous location.
In the context of the realignment of AgroVet-Strickhof, ETH Zurich was able to work with the authorities and associations to agree on an up-to-date management plan. This takes into account the location in the natural landscape of national importance just as much as it allows for complex fundamental and practice-oriented research questions.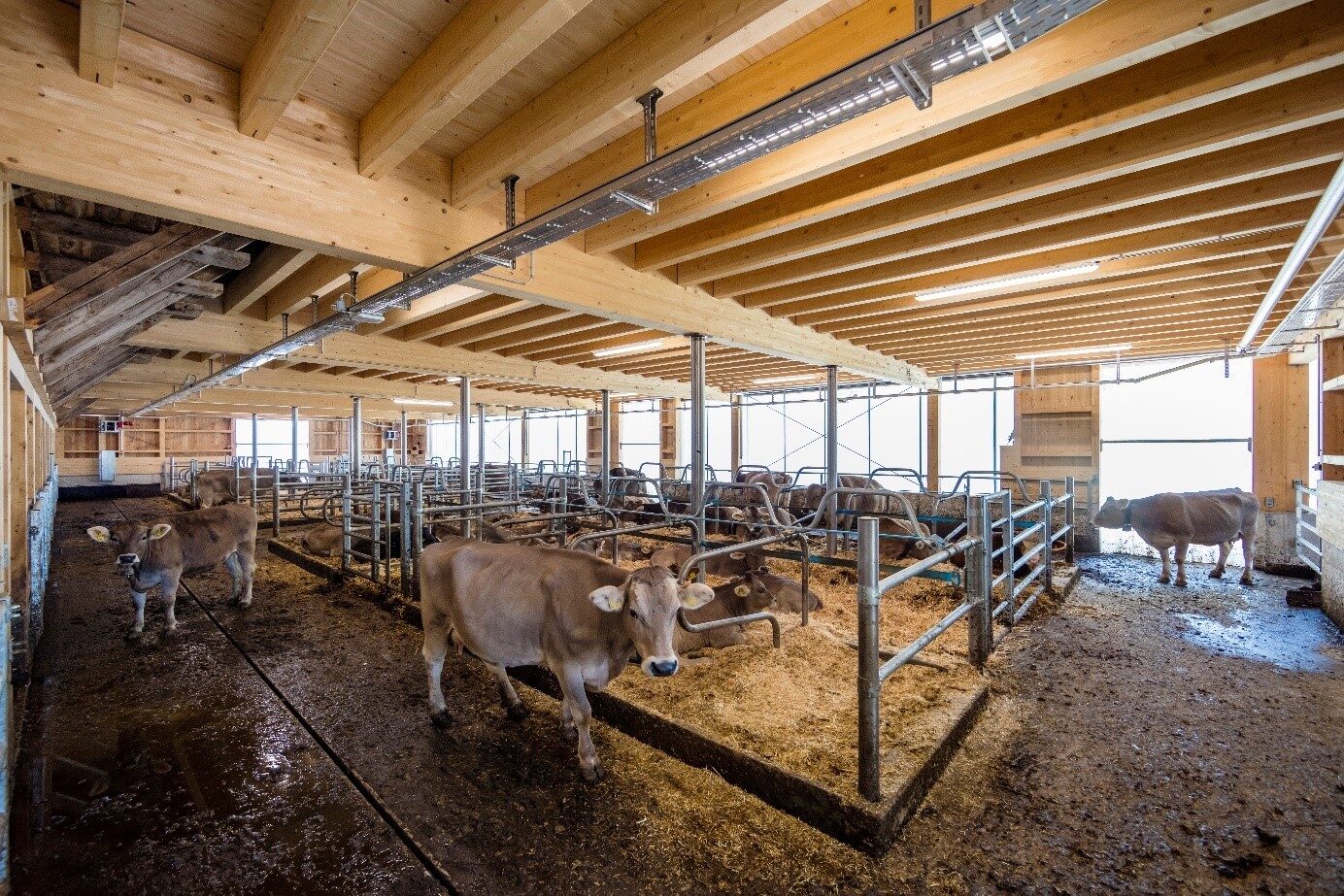 At the intersection of agriculture, conservation and environmental protection
In the process of AgroVet-Strickhof being made a reality, a new operating concept was developed from 2017 onwards, with the buildings subsequently altered to suit the needs of modern research. These needs include questions at the intersection of agriculture, conservation and environmental protection, and technical production challenges in the mountain region.
Adapting the infrastructure for the research station in the mountain region, with its neighbouring conservation and moor protection area, was sometimes an complex, challenging process. Alongside expanding a pen for suckler herds, repurposing the previous milk cow stall into a sheep stall and putting up an additional shed, the aim was also to facilitate research and teaching on questions relating to wild ruminants.
A team of users, planners and various experts worked with the authorities and different associations to put together an operating and landscape concept. The buildings and enclosures, and other research infrastructure, were unveiled in summer 2020 after a year of construction.