Expoagricole 2002 in Morat
Plant research sparks great interest from the public
Every 25 years or so, Switzerland presents itself in a major national exhibition. In 2002, the time had come again. Expo.02 placed the emphasis on an open Switzerland and its concern for an intact environment. Agriculture was not to be missed. It presented itself in a special show, Expoagricole, in Murten.
Expoagricole wanted to show modern agriculture and make it a sensory experience for the public. The forum – an architectural gem – provided a platform that was used by various organisations, associations, etc., for temporary special shows. A show of achievements from 23 to 25 July presented a sample of Swiss plant research: nine academic (including ETH and the University of Zurich) and private organisations presented current work in botany, genetics and plant breeding. More than 10,000 people visited this exhibition – a sign of the great need for information among the population.
The question of whether genetically modified varieties can be cultivated in Switzerland in the future alongside conventionally bred varieties was discussed intensively. Many interesting conversations ensued, people asked questions, argued and criticised. In this way, scientific findings also became visible to the general public. Opportunities for an encounter between researchers and the public should be used, a concern also of the agricultural sciences at ETH.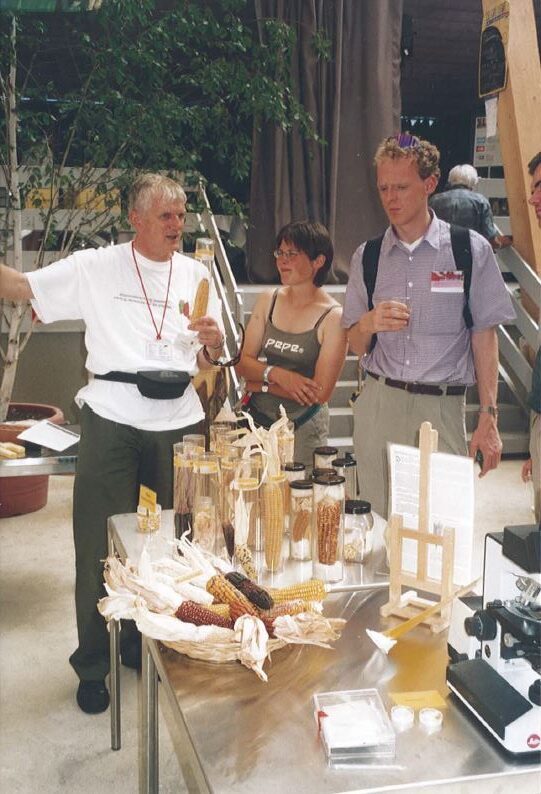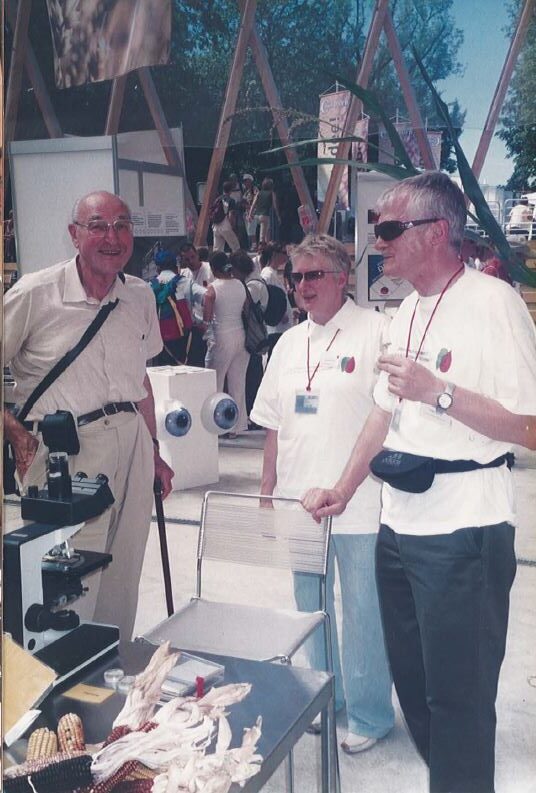 Maize – a special grass
The focus of the contribution of the Plant Cultivation and Plant Breeding group was maize. From Mexico, it has conquered all continents. In Switzerland, too, it can look back on an unparalleled success story. Today, thanks to new breeding, there are also varieties adapted to our latitudes. Maize is a grass with very special physiological properties that make it so productive. Maize can be used in many different ways. Not only can we eat it ourselves and feed it to livestock, but we can also make very different products from maize, for example compostable special films and disposable tableware, and maize components can even be found in rubber compounds for car tyres. A whole range of examples were presented for this purpose – directly for the public to touch.
A special hit for the visitors was the genetically modified maize beer "CoolCorn" they were offered to taste. The beer brewed especially for this exhibition was in great demand; leftovers were still served at later celebrations at the LFW.