History of the World Food System Center (WFSC)
Tackling world food system challenges
The World Food System Center (WFSC) is the competence centre of ETH Zurich on the topic of food systems. It brings together researchers and students from all disciplines involved in the food system to work together on building resilient food systems capable of providing food and nutrition security over the long term.
The global food system faces unprecedented challenges in its ability to feed and nourish the world. The way the world produces, consumes, and wastes food is far from sustainable. Producing, processing, and delivering food is resource- and energy-intensive, with the agricultural sector, together with forestry, actually accounting for 24% of yearly total greenhouse gas emissions. In addition, the United Nations estimates that each year, a third of the food produced worldwide worth US $1 trillion ends up rotting in waste bins or spoils because of poor transportation or harvesting practices.
A decade of success
In order to play a leading role in addressing such challenges, ETH Zurich established the World Food System Center (WFSC) in 2011. Simultaneously, ETH Zurich identified food system issues as a strategic focus area, and established a special initiative to support new expertise and activities, including research programmes, outreach and dialogue, and teaching activities, in this field. These activities commenced with the election of founding Chair Prof. Nina Buchmann, the hiring of the first Executive Director Michelle Grant in December 2011, and the Inauguration Ceremony of the Center in September 2012.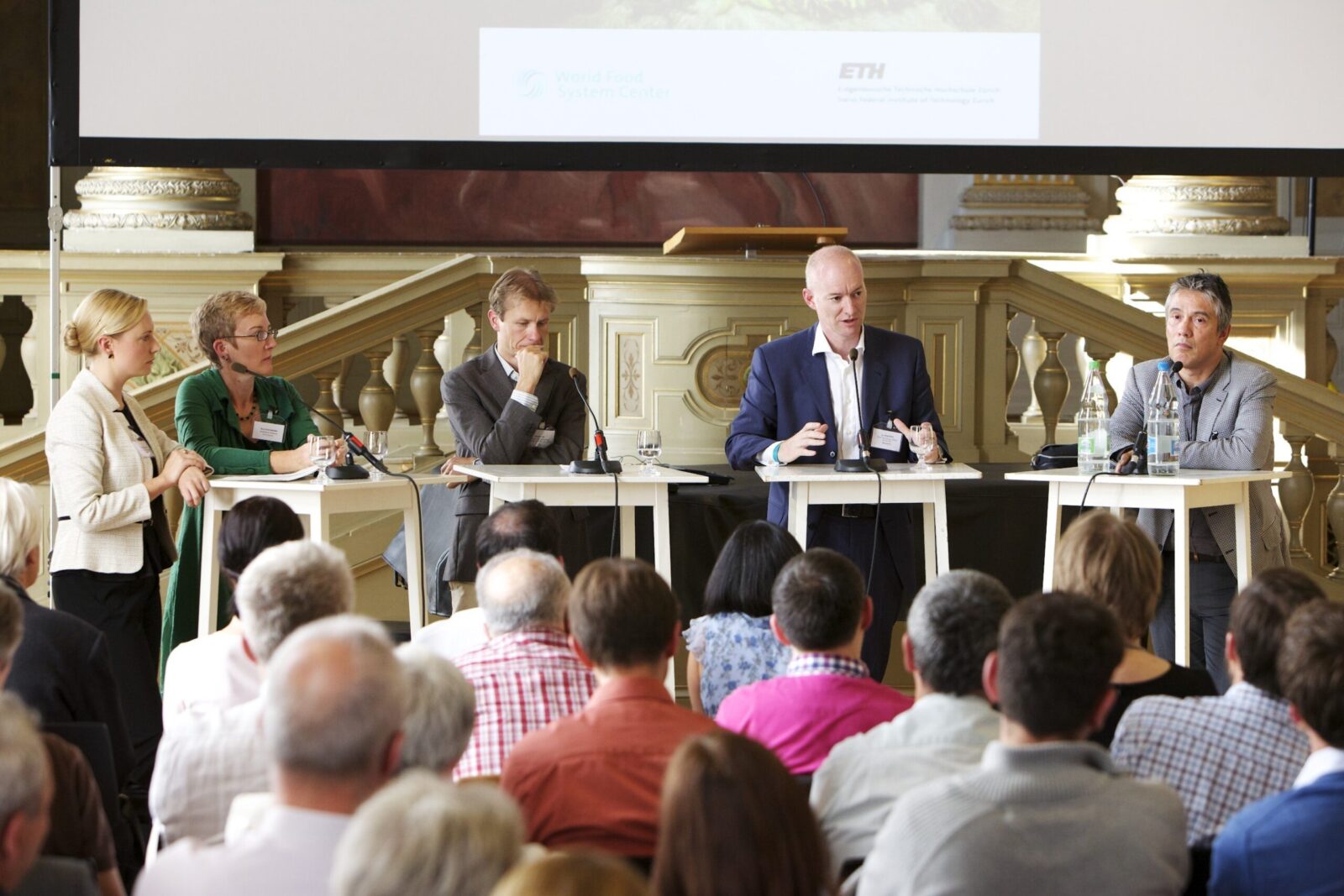 From the starting group of 20 ETH professors, the Center has grown its member pool to 46 research groups from seven different departments of ETH Zurich, Eawag and Empa and an Executive Office with five staff members. The office acts as a link between these members of the centre and creates connections between the disciplines involved, from agricultural and food sciences, environmental sciences, water sciences and biology to social and material sciences.
A powerful cooperation
The World Food System Center bases its work on the belief that broader adoption of a food systems approach allows building resilient food systems capable of providing food and nutrition security over the long term. However, a food systems approach is only successful when experts from different fields bring their diverse experiences together to work collaboratively to design appropriate interventions. Such collaborations that positively support food system outcomes require new tools and new ways of thinking and working together. Therefore, the Center acts as a coordination and management platform to establish research, education, and outreach initiatives that bring its members together to collaborate in interdisciplinary ways and with a variety of external partners.