Modern greenhouses for excellent research
The history of the greenhouse complex at the Eschikon-Lindau research station
In the 1970s, things got tight for plant cultivation at the ETH Zentrum campus in Zurich. Hospitals and other new buildings needed space. The resulting demands for a new location for greenhouses were met by the university management in the new millennium: in Eschikon-Lindau, a greenhouse complex for plant sciences was built that brought all requirements under one roof.
When the women's hospital behind the old chemical plant took up the last demonstration and research areas of the Institute of Plant Cultivation, the lost areas were replaced on two hectares in Eschikon in the 1970s. Three greenhouses and a building complex with laboratories, workrooms, offices and space for agricultural machinery were built. With the ingenious idea at the time of uniting applied and molecular plant research in an Institute of Plant Sciences, safety greenhouses became necessary, which were also built on the scarce area of the Eschikon-Lindau research station (FEL) at the beginning of the 1990s after the approval of the three professors of plant cultivation.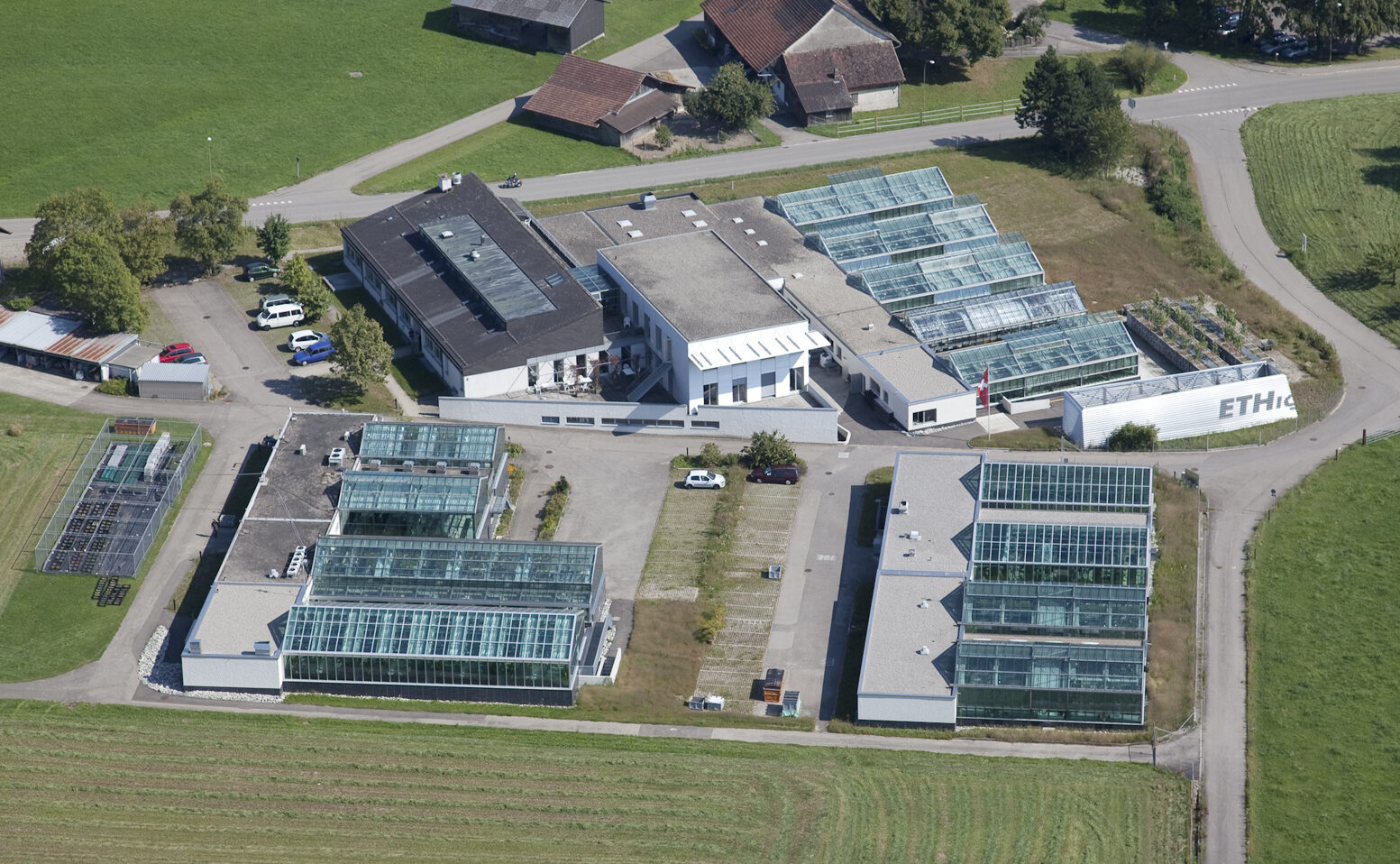 ETH's central greenhouse complex
However, the need for new greenhouse space at ETH continued to grow. Old houses at the FEL had to be renovated, and in Zurich there were also outdated greenhouses for botany, geobotany and phytomedicine that were not to be replaced at the centre. In addition, new professorships of ecology needed more space, but were no longer granted their own greenhouses at the end of the millennium. The university management agreed that high-quality greenhouses should be brought together in a single location. It followed the main argument of the users: high-quality data cannot be generated in low-quality greenhouses.
At the beginning of the new millennium, planning began in the institutions concerned for the necessary renovations and new buildings at the FEL, which ETH was prepared to support with approximately CHF 10 million. In line with the new concept, the greenhouses were now equipped with uniform compartments and completely standardised furnishings. In the process, two classes of greenhouses were created: firstly, safety houses to prevent the escape of organisms subject to containment into the environment and, secondly, houses with very good temperature control, including a special house with a lowered floor for root research.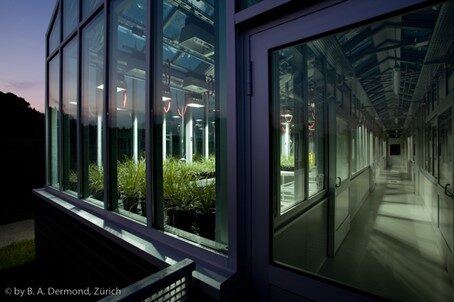 An important location for Swiss plant research
The new-construction and conversion work was completed in 2010 – a perfect technical start for agricultural sciences in the new D-USYS department. Through standardisation and joint coordination, the available space can today be used flexibly and managed efficiently. Consolidated office and preparation rooms enable efficient support of researchers and their experiments. Together with AgroVet-Strickhof, the experimental station is now an important location for Swiss plant research, with the vision of also bringing robotics to the station. Even today, Wall-E and his colleagues are already tinkering with the revolution of agriculture here.